This is a
signup for round 5
of the RGCT against ???*. For more info, go to the RenForums,
this topic.
* Our opponent will either be OS or NE or NEITHER (bye), depending on their match one day before our round 5 match. More information on this
issue
can be found
HERE.
Also, for more information on
round 6 (and 7)
, and our situation in the tournament and how it all can play out, I suggest you all view
THIS TOPIC.
Date: November 22nd, 2009
Time: 8pm GMT (UK Time)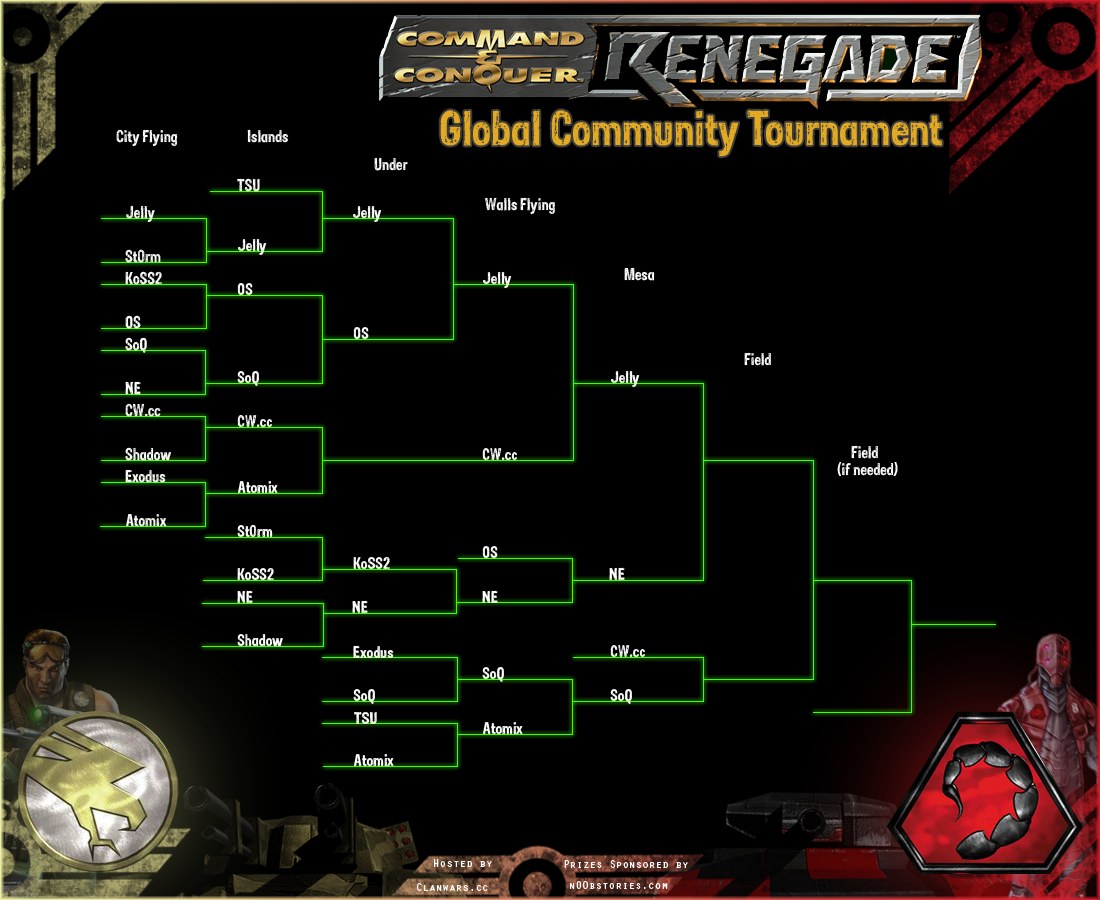 Signup list:
[16]
** Remember, there's a possibility that Jelly gets a bye in round 5, depending on the match 'OS vs NE'.
- TD
- Jelly
- zeth643
- loulou12
- SewerRat
- T0RN
- Uufje
- AnThRaX
- liquidv2
- KennShack
- clearsh0t
- Homey
- i0nnuke1
- Helios
- Nuts
we finalized the roster and submitted it on renforums; this is essentially locked